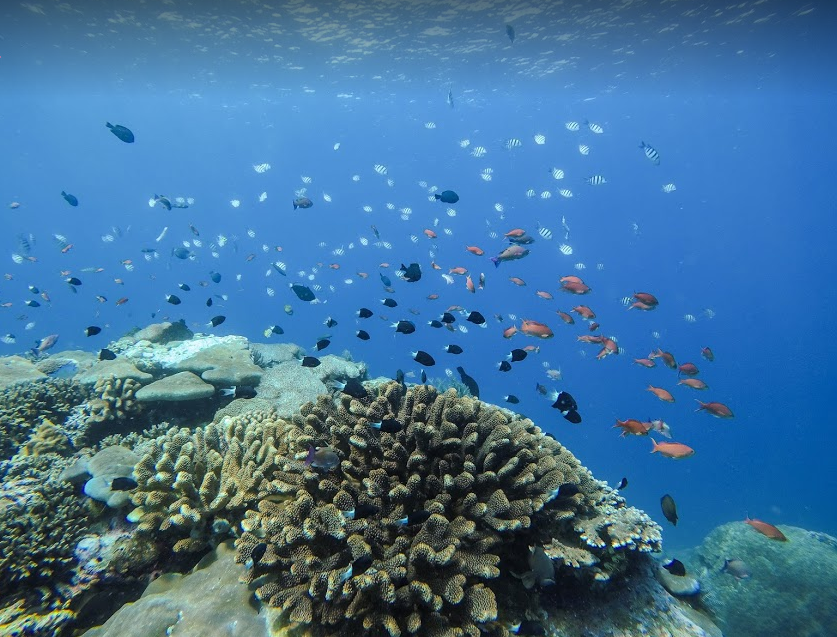 Diving Nusa Penida is the best diving spot in the world. Known not just for its beauty, divers will find adrenaline-fuelled challenges when diving here. No wonder people from all around the world come to Bali, especially Nusa Penida to try the excitement and uniqueness of Nusa Penida Ocean.
What attracts the world to Nusa Penida
There are many diving spots all around the world, so what makes Nusa Penida special? There are so many reasons why. Check all the island has to offer for all visitors and divers from all around the world:
Indonesians, especially Balinese are famous for their hospitality and friendliness. Not to mention the local food and culture that make everyone want to come and visit.
This hospitality is also what's famous from Nusa Penida. The friendliness of the people here will create an emotional connection between divers and the local people.
This is just what a beginner diver needs because you will need a special license to dive. You can start learning here and then, as long as you have professional instructors accompany you, you're free to explore the underwater beauty of Nusa Penida Ocean.
Nusa Penida has mountain range, cliffs and hills, rivers, waterfalls and of course, beaches to enjoy. It's like a package of all the beauties you'll get when you come here. You'll get to experience all of these and the friendly locals aside from the diving experience.
A Diverse Underwater Life
Nusa Penida has not only colourful fish swimming under its sea but also beautiful corals. Growing in a variety of shapes, sizes and colours, the corals had become a beautiful underwater garden for all divers from around the world to enjoy.
You'll find more than one interesting diving spots here in Nusa Penida. You can try many different options, such as: Manta Point, SD Point, Toyapakeh, each one with its own unique quality.
Nusa Penida Ocean has water clean like crystals. Swimming, snorkelling and diving here will be a very interesting experience. The Balinese works very hard to take care of the nature of the island. No wonder, the ocean is very clean and well maintained.
Giant Manta and Mola Mola
One special attraction in Nusa Penida is the Manta and Mola Mola fish swimming under its sea. You can't find them in all diving spots and that makes Diving Nusa Penida very special. Go and find the best dive centre to meet these unique sea creatures.
After reading all of these, where can you find a good dive course (If you have not been certified) and professional instructor? Check www.mambodiveresort.com to discover all about those. Here you'll also find resort options (coming soon) to complete your holiday at Nusa Penida.