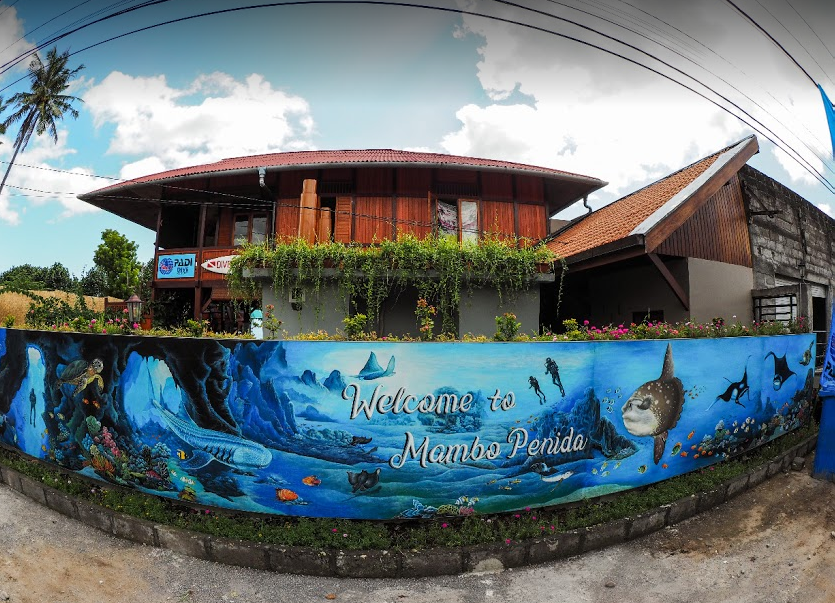 Dive Centre is the base location where divers usually learn scuba diving or make guided dive trips at new location. Nusa penida dive centre is one of them. Divers will also find many beautiful spots to explore here.
Benefits of Nusa Penida Centre
Nusa Penida is the perfect place to dive. The complete and well prepared equipment will guarantee your diving security and comfort.
Not to worry, not just the pro divers but beginner divers can also learn how to dive here since there will be many dive centres available at Nusa Penida.
Nusa Penida is well known all over the world as a place where divers will go to dive. That's why people come to Nusa Penida to learn how to dive.
There are also beautiful islands close to Nusa Penida that you can visit: Nusa Ceningan and Nusa Lembongan.
Introducing : Mambo Dive Resort
Mambo Dive Resort is located in one of the best dive spot in the world. Our team, completely in love with diving, is qualified and ready to serve you the best we can. We are a well experienced and accountable team. Our divers, who know very well all diving spots in the island, are ready to give you an unforgettable diving experience.
Here we are ready to serve you in English, Portuguese, Chinese and Dutch to create an effective and clear communication so you will have a better diving experience.
Well-structured and warm, our dive centre offers a remarkable diving experience. We work with clients in small groups to make sure all needs are well covered.
Our dive centre is working alongside the Ocean Protection Area because we care about the ocean and are committed to protect and preserve the ocean life. All our diving students learn to enjoy the diving exploration with a minimum impact to the ocean life.
We are very excited about what we're doing and honestly, we can't wait to have you here with us.
Transportation to Nusa Penida and Mambo Dive Centre
To go to Nusa Penida and Mambo Dive Centre you can go by two different ways, by sea or by land. Here's the complete information to make your trip to Nusa Penida dive centre easier:
By sea you can reach this exotic island by a rented fast boat from Bali. You can find it in all ports such as Serangan, Sanur and also Padang Bai.
The price is relatively cheap with a daily departure schedule. This method is not only used by tourists but also locals to go to Nusa Penida.
This type of transportation is also used by the locals and the tourists. You can rent and ride motorbikes or cars easily. The rent service is available at all the ports.
The road access to Mambo Dive Centre is good and smooth (asphalt road) because it's the main road to reach the island from Bali. It's made easy for the tourists to come and visit Nusa Penida.
Mambo Dive Centre offers the easy ways to enjoy all benefits in diving in Nusa Penida. Visit www.mambodiveresort.com and let us guide your trip at Nusa Penida