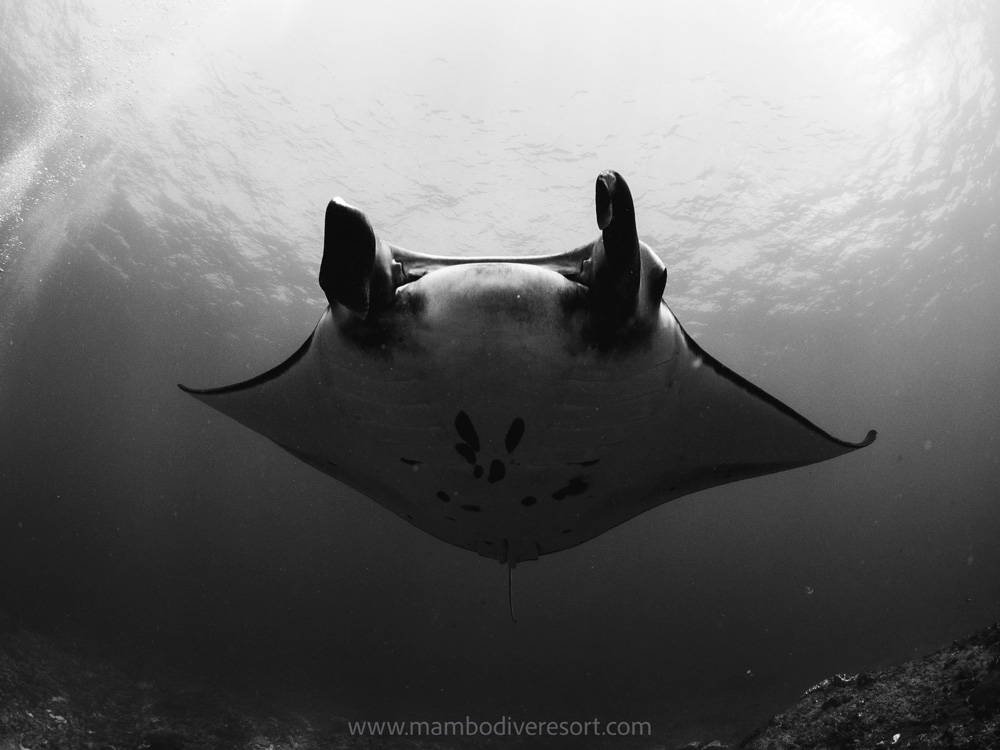 An archipelago, Indonesia will always be famous for it's ocean's underwater beauty. With so many dive spots, local and international tourists spent many hours here to meet the beautiful fish and play with them among the beautiful corals.
There are some diving spots in Indonesia where Manta Rays gather and one of them is Nusa Penida manta point.
But if you are not a licensed diver then you can try snorkeling or try scuba, an alternative ocean activity equally interesting. Here are some tips for snorkeling in Nusa Penida manta point.
Check on your snorkeling equipment
The same thing with diving, snorkeling mask (goggles) and fin must be checked carefully before use. Make sure your life jacket is your size and you can wear it comfortably because otherwise it will limit your movements on the water. You need to check if your life jacket is working properly to keep you floating on the water.
Put some soap on your goggle and wipe it clean before you use it. It will keep the goggle from being foggy when you dive. Keep your hair away from your goggle when you put it on, it will keep the water from entering your goggle. Make sure you have an unhindered view when you see Manta's 'flying' in the water.
Always be ready to shoot a photo with Manta
Something you must bring underwater is an underwater camera/action cam. It will be sad to miss any moment with these exotic underwater animals. You can also take selfie with them underwater. Always turn your camera on to keep these unexpected moments.
Find the most comfortable swim suit – comfy is number one, appearance is number two.
A special swim suit is required to do underwater activities. Wearing the wrong one will make us tired easily because of the unnecessary weight from the clothes you wear underwater.
4. Don't underestimate a life jacket.
Even if you consider yourself a swimming champion never underestimate the importance of a life jacket. Why? Because you'll get tired eventually. Nusa Penida Manta Point has a strong underwater current. We need to be extra careful while enjoying the beautiful view there.
5. Watch the undersea current!
The strong undersea current can be dangerous, we need to be extra careful so we won't get tired for fighting this current.
6. Watch the distance between you and your friends.
Always pay attention where your friends are when you snorkel. Playing with fish, taking photos can easily take our attention off our friends and suddenly we realize we have swam far away from our group.
7. Don't swim very close the Mantas.
May not swim too close the Mantas because it will make them afraid and leave. We must not touch the Mantas.
Those are a couple of useful tips and tricks to have an enjoyable safe snorkeling. Dangerous sea currents and sea animals or any unexpected situation can easily put you in danger. That's why it is very important to pay attention and follow your instructor's instructions.
www.mambodiveresort.com can accompany and guide you to Manta Point and enjoy all its underwater beauty. Get an affordable price for those who want to learn how to dive only in Mambo Dive Resort